My knitted gifts seemed to go over well this year. I didn't give any knitted gifts last year, so this was my first run at it. I wasn't able to get pictures of everything, but here's my sis with her new mittens and scarf: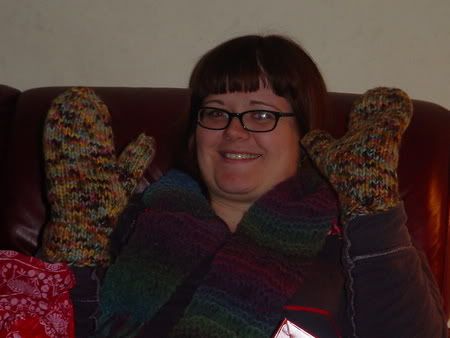 Here's my brother with his new Irish Hiking Scarf and hat: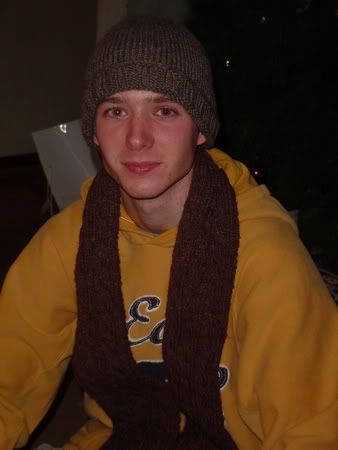 Here's a picture of Patches, taken on Christmas morning: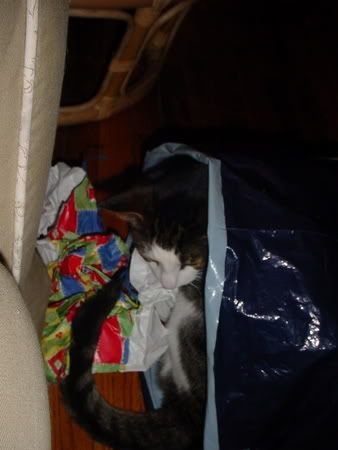 He found the wrapping paper bag and had to investigate.
Here's Marzi after a long day of playing:
Somehow I missed getting a picture of Jason, so I'll have to take one later with his knitted hats. I don't think you're going to get a picture of the willie warmer being modeled LOL. He about died when he opened his stocking though. It was hilarious.
Here is a really bad picture of me opening a really nice teapot Jason got me.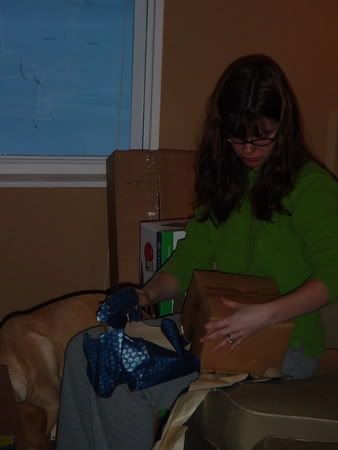 More pictures later this week with presents revealed. Oh, and my knitting present catastrophe I posted about yesterday? Somehow, I forgot to weave in the ends on the hat I made my dad. D'oh! I was so embarrassed when he opened it.