Our Day in Pictures
Marzi and I took a walk again today; it looks as though the rain is going to hold out until after midnight. It's like August outside! Hot and Humid.
Horses down the road: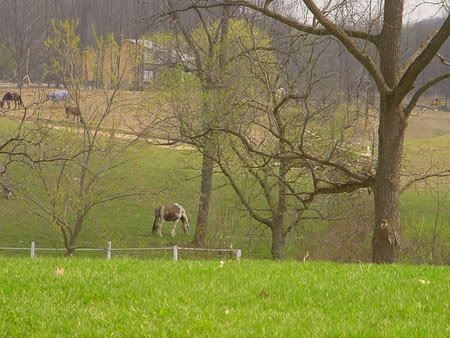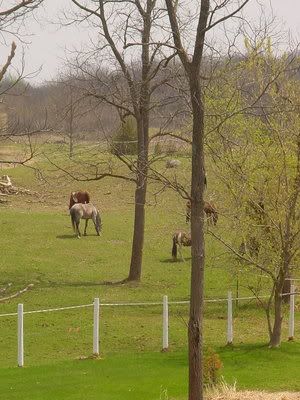 More Horses. I wish we could have horses, but Jason is very allergic. I'm still holding out for Chickens for next Spring though!
Here are some geese we passed. Marzi chased away the ducks before I could get a picture.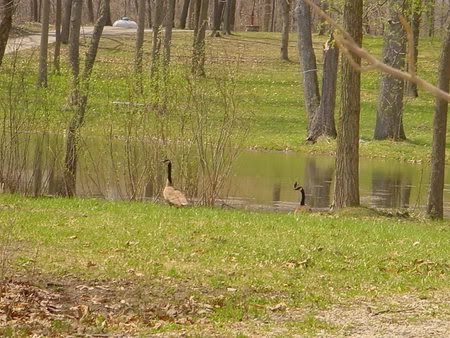 Here's Marzi intently watching the geese.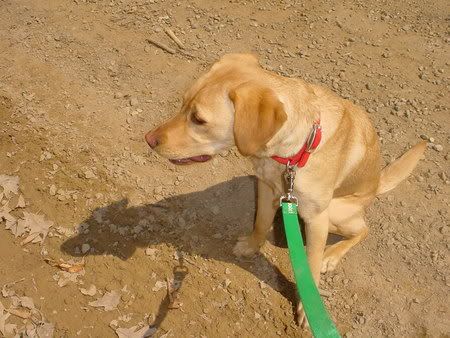 And here she is after our walk. Thoroughly pooped. I must say, I know how she feels. I'm going to go relax with some Adagio Lemon Iced Tea and the Poncho book I picked up at the library. (you must try Adagio's Lemon Tea if you haven't. It's delicious! Leave me a comment if you need a $5 GC to Adagio!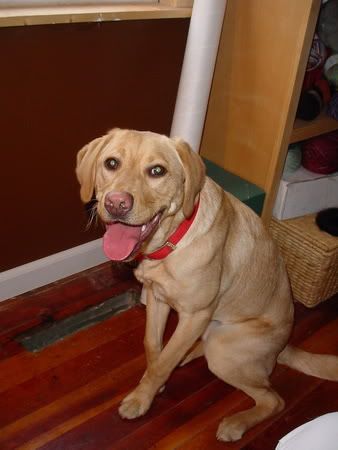 And as far as the contest, goes, I had 5 right answers! I'll be holding the drawing sometime tomorrow and will email the winner shortly thereafter. If you guessed that I was re-reading The Hitchhiker's Guide to the Galaxy, you were correct! I wanted to re-read it before the movie comes out-- I can't wait, but I know it won't be as good as the books. I'm re-reading The Restaurant at the End of the Universe now. So long and thanks for all the fish! And remember, Don't Panic. Teehee.