Unveiling The completed Chickami and Matching Boobholder!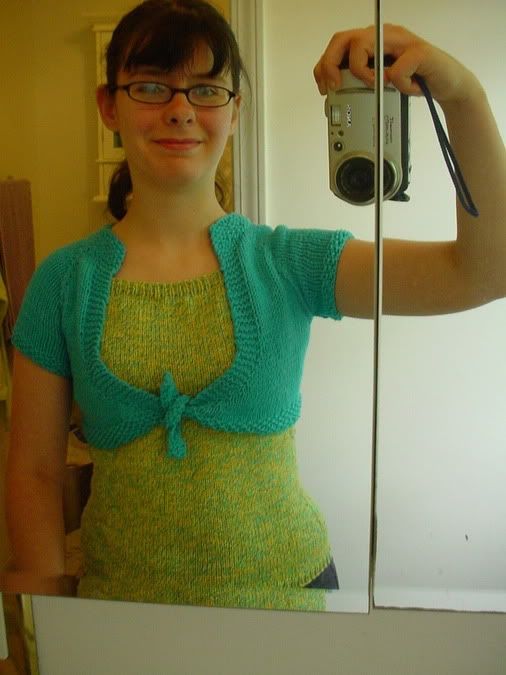 Patterns:
Chickami
,
Mini-Sweater
Yarn: 4 skeins Knitpicks Shine Twist in Seaside (with minimal left over), less than 2 skeins (about 1 1/2ish) Lion Brand Cotton-Ease in Popsical Blue
Let me just tell you, this Knitpicks Shine is like satin on my skin. (hmm how did those 5 skeins of it in Hyacinth end up in my stash...) It feels so amazing it almost pained me to take it off after my picture shoot! I'm saving it for my brother's graduation party, though, so off it went into the duffel bag to go down to Dayton. We leave tomorrow, and I'm so excited to see my family but dreading the drive down with Marzi. She's (knock on wood) been pretty good in the car in the past, so I'm hoping she does as well this time. Last time she slept almost the entire time.
Gardening update: planted some dill I started from seed in the kitchen and some morning glories I started from seed in an old egg carton. I'm hoping to get the morning glories to vine up our shutters on the front of the house.
In case I don't get a chance to post tomorrow, I hope everyone has a fantastic weekend! Back to more laundry and packing :)