ACK! My lack of ambition yesterday MUST have something to do with the fact that we're now in a huge rush to get the house cleaned up and organized. Jason decided to call the mortgage company yesterday and arrange an appraisal for our refinance to build the garage. Sooooo... guess what I'll be doing today :( Well, the first on the agenda is this: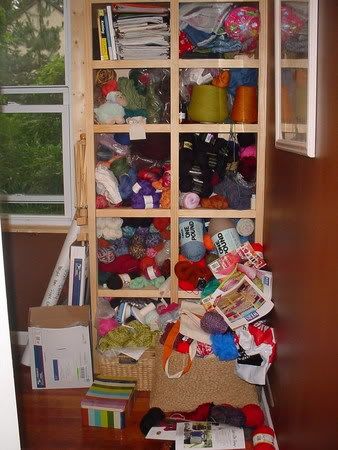 My yarn stash is desperately in need of an organization and cleaning. Hrmf.
Well here are some pictures to distract you from my messy stash. I just finished one side of the Chickami the 3rd last night: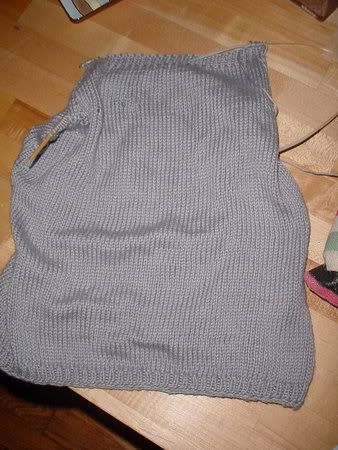 And here is my Ruffled Scarf (aka stash buster scarf aka potato chip scarf but we won't go there):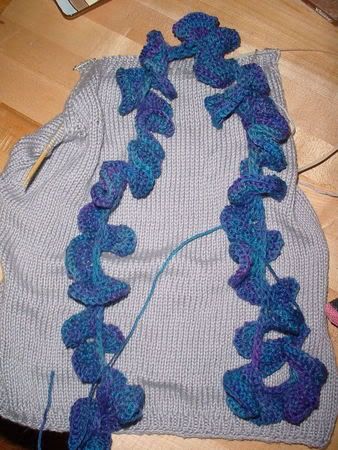 It's knit with some Lorna's Laces yarn my sister picked up for me when a LYS near her went out of business.