Have a great weekend everyone!
We're leaving later today and I won't have any access to technology (phone, tv, internet, a/c LOL) until next week. I hope everyone has a fabulous weekend. I'll try to bring lots of pics back.
I leave you with a (rather poor quality) picture of my FINISHED Tivoli!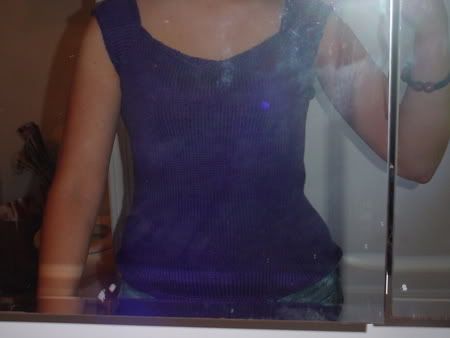 I cut it a little short, and wish I could have knit it longer, but I ran out of yarn. I used 4 skeins Knitpicks Shine and I knit the small size. It fits GREAT!!! I know I'm going to have to knit another one sometime.