I have returned. Here is my weekend in pictures. I had a great time at the festival, but I don't feel like I got any restful weekend at all! Hope I make it through this week :)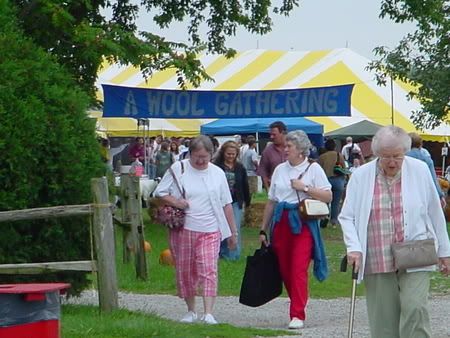 The entrance to the fair.
Sheep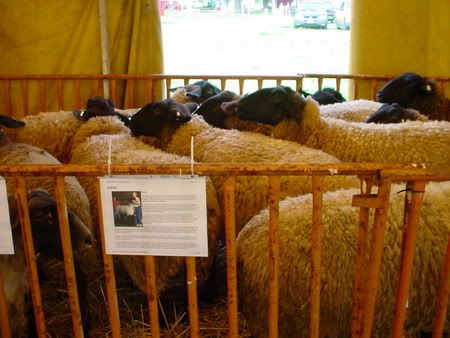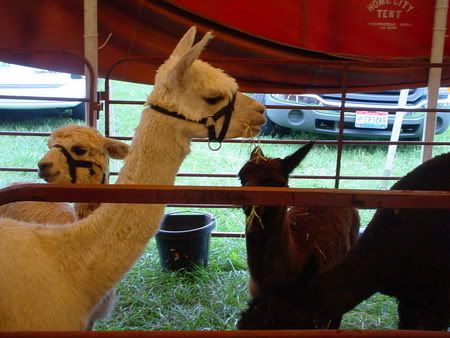 Border collie herding ducks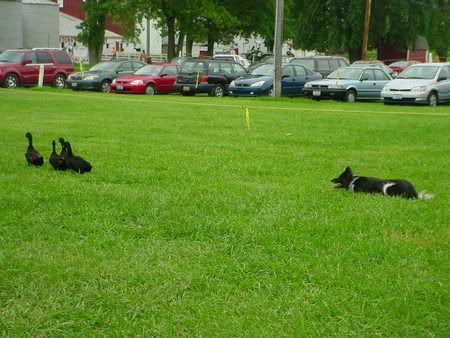 Delicious pumpkin ice cream cone from Young's Dairy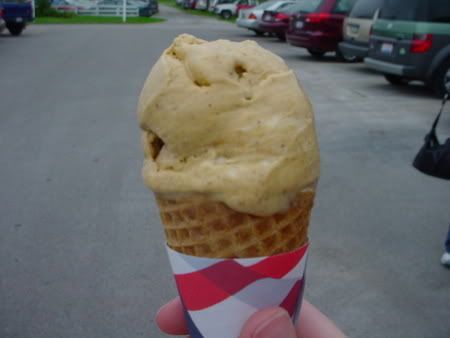 My mom eating her ice cream cone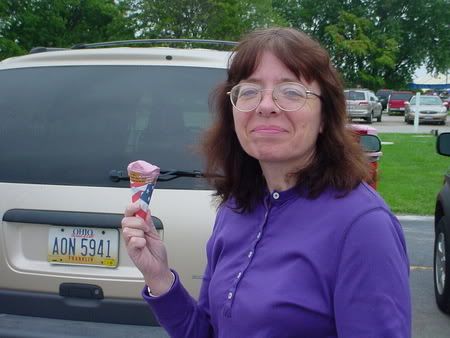 Purchases! Somehow I didn't end up with any handspun yarn, which bums me out, but I did get some amazing hand-dyed yarn.
A cashmere/merino blend for $7 a hank: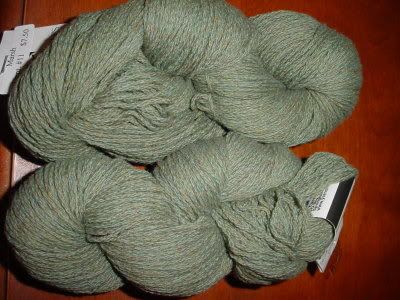 A beautiful mohair/wool blend: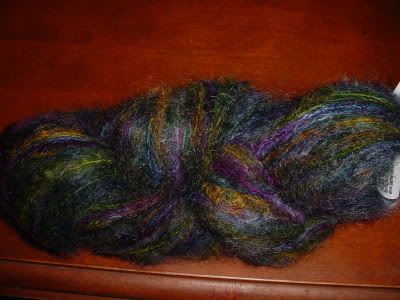 Sock yarn: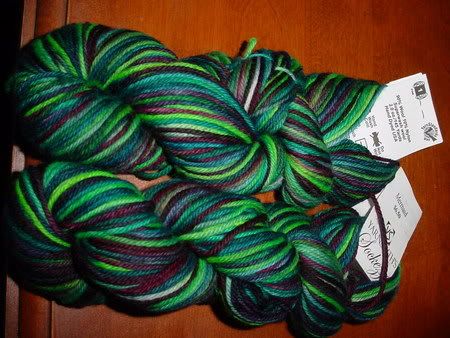 Handmade buttons and a pin. The plan is to give one of the buttons to MIL for Christmas if I can part with one. I love them all though! We got there at 10 when they opened, and I stopped at that booth as one of my first stops and bought them, and I went back about an hour later and all the sheepy ones were gone.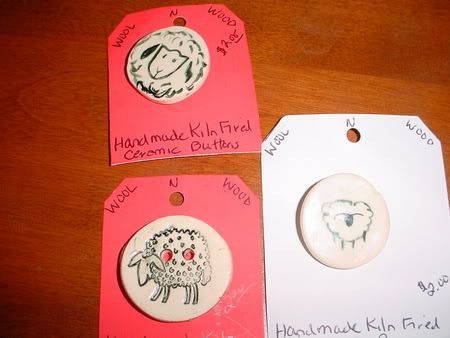 A woman was destashing her knitting magazines for 25 cents a magazine, so I bought all the ones I don't already have: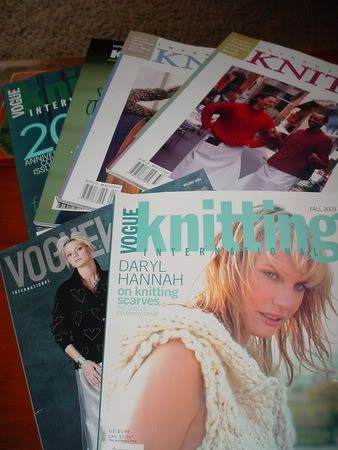 After the festival, we went out for pizza at Marion's pizza, a great pizza place I hadn't been to in years.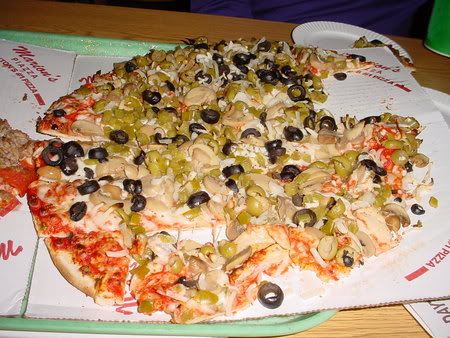 I managed to sneak in a few rows on my KP&S cardi