I'm back from Florida!
I'm too pooped for a regular post, but here's two pictures to tide you over.
A goofy one of me at Cocoa Beach: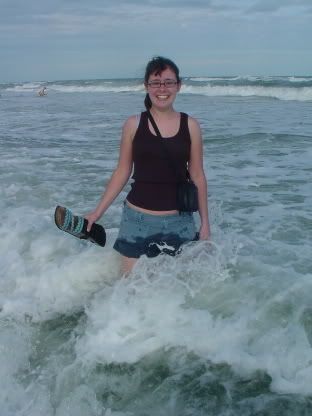 Totally didn't see the wave coming.
One of the palm trees in front of our hotel in Orlando: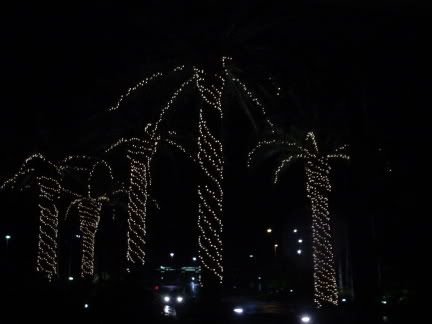 SP: I got your gift-- thank you so much. I've already read through the magazine and will copy down the addresses of yarn stores close to where we're traving in England ;)
I'll try to post a pic sometime after Jason gets back. He doesn't fly back until Sunday. I would post a picture of our weather outside, too, but he has the camera. Flew back from 80 degree weather and now it's snowing!