Another FO
Remember what I said about the Mason Dixon dishcloth being addicting? Here's further proof posing in front of a vase of lilies from my garden: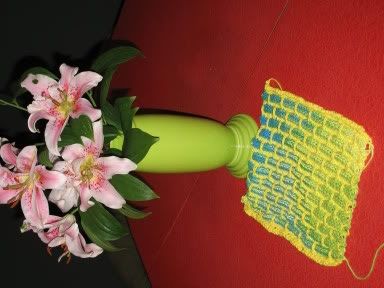 I love how it matches my Fiestaware vase. This color combination is my favorite out of the three.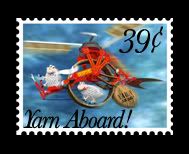 Hurry and sign up-- the deadline is today!
TMI alert:
Remember my post about the keeper? Well, I used it all through my period with no problems whatsoever! I'm a total convert-- I'm not going back to tampons again.