I hope to come back with lots of exciting pictures for you after this weekend. Thanks for those of you who left tips on my Green Gables, but I went for broke and this is now what she looks like: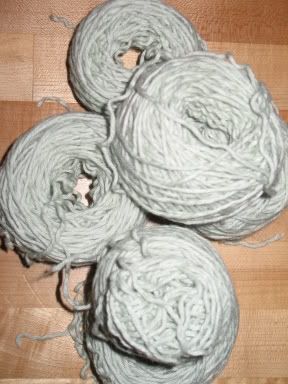 I lost a little yarn in the ripping process, so I'll probably have to buy a new skein or two, but I plan on casting on for the smaller size sometime soon. I'm not as torn up about it as I thought I would be. It was actually sort of empowering to know that I did it so I will have a fabulous fitting (crosses fingers!) sweater that I'll actually wear.
I did, however, get to wear my other FO-- Cavern Cardi to work this week. It was super-comfy and I love the little ties.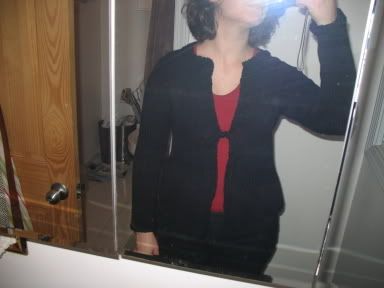 I've been in the mood to start a new craft lately. I even stopped into a big box craft store on my lunch hour this week for some inspiration on what to try next, but I came out empty handed. But I was stopped dead in my tracks after seeing the embroidery on the Sublime
Stitching Website.
Embroidery it is!
I bought this kit from Amazon:

It has instructions, 2 tea towels, 35 iron on patterns that are cool and retro-y, a hoop and a needle. I'm so excited to try it out! Just what I need-- another obsession. I already added her newest book with patterns to my Amazon Wishlist: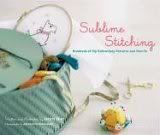 It comes out in October ;)
Well, I have lots to catch up on house-wise. We have an exciting weekend planned, so I won't be able to do the whole clean the house routine I normally do on Saturdays. Saturday is the Michigan Fiber Fest, and Sunday we're going to the Nascar race. We're not huge fans, but Jason got us vip tickets and pit passes, so it should prove to be fun. The last time he went, he got to meet a lot of the drivers.